Navigation
Users Online
·
Guests Online: 3
·
Members Online: 0
·
Total Members: 59
·
Newest Member:
Calvin
Random videos
Latest videos
Viewed videos
Login
Not a member yet?
Click here
to register.
Forgotten your password?
Request a new one
here
.
Welcome
Welcome to Wight Dolphins member area .Please sign in for full access
Connect via Facebook

View Photo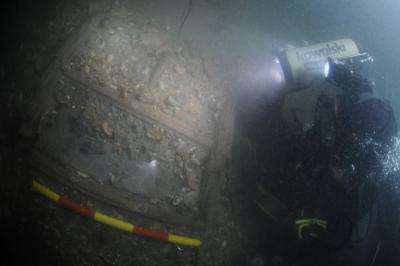 Image of a hatch on the wreck in Thorness Bay
As you can see the glass is still intact

Date: 14.11.15
Added by: Gary
Dimensions: 1024 x 680 pixels
Filesize: 73.85kB
Comments: 0
Rating: None
Number of views: 664
Comments
No Comments have been Posted.
Post Comment
Please Login to Post a Comment.
Ratings